This year, 2017, has been an amazing year at Training x Design. We're like to thank you, dear reader, for helping to make it so. Here is a recap of all the incredible things that we have achieved.
In 2017, Gina became the first South Australian to be a finalist in Australia's most prestigious training awards
Director of Training x Design, Gina Brooks, became the first South Australian to make the finals of the Australian Institute of Training & Development's most prestigious awards. The Learning & Development Professional of the Year is awarded to those who are widely regarded as being the cream of the crop. As a finalist in 2017, Gina staked her claim as being one of the top two trainers in the country.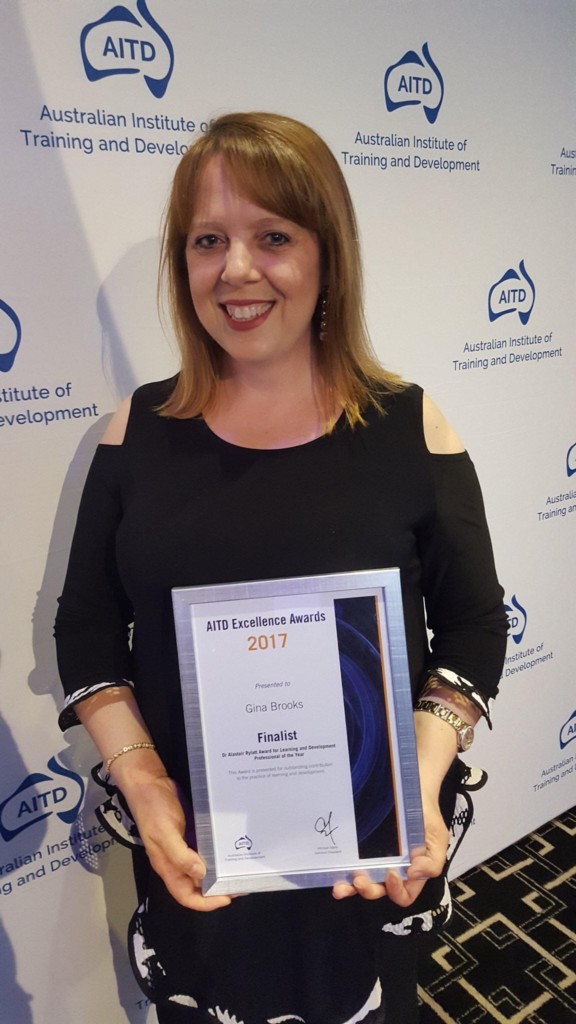 Trained 100 volunteer SA Health workers to become storytelling tour guides
Mid-year we designed and delivered the training that turned 100 volunteers from SA Health into engaging, interesting tour guides. These volunteers led 5000 members of the public on tours of the New Royal Adelaide Hospital, which gave them a personal and direct insight into the new hospital. The training goal from SA Health was very specific about the messaging they needed the public to receive. As a result of our training, those key messages were shared in the social and mass media, which demonstrated the success of the training program.
147 programs delivered to 40 companies and over 1220 people
In one of our busiest periods of time ever, we have been proud to design, develop and deliver significant training to over 40 companies. This training has positively impacted more than 1,000 people.
We have also been proud to directly impact at least 28 different businesses by guiding their CEOs to develop and implement a Learning & Development strategy.
Throughout the year, we:
Spoke at 9 conferences
Gained accreditation in 2 different training programs
Delivered 54 mentoring sessions.
Partnered with Business SA to develop and deliver their training program
Training x Design is delivering leadership training for Business SA members, in partnership with South Australia's chamber of commerce. This program started to be rolled out towards the end of 2017. This will see Training x Design play a key role in the development of the state's businesses, extending our already significant impact through the SA Leaders Program.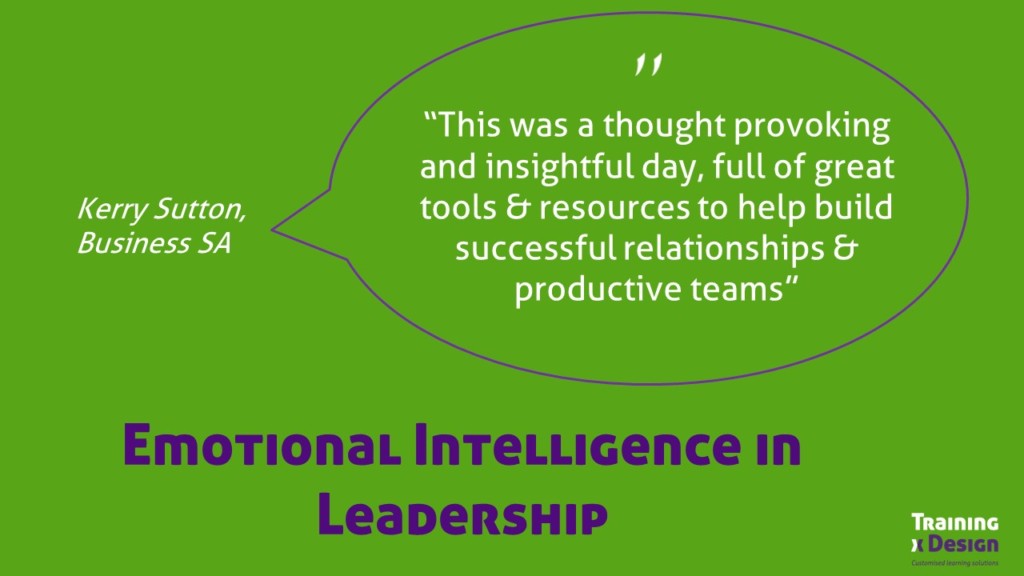 We specialise in the business of training
Training is a transformative exercise, because when you train someone to do something, you're encouraging them to change. When you view training through this lens, you can see why it's so important to have a focused learning and development strategy in your organisation. As you may remember from this article, if you want to achieve new things, you have to train your people. Otherwise, you will be striving to achieve something new, with your people doing things the same old ways.
Join us in January 2018 for our Business of Training series kick-off. The series will shine a light on the business side of training. If you've ever wondered about your return on investment, or why training is important to your organisation, you can't afford to miss it.
Sign up now to be notified about when the Business of Training series kicks off in 2018.